WELCOME, MSGR. JOSEPH ROSIE
TO YOUR NEW PARISH FAMILY OF ST JAMES! ​
MESSAGE FROM THE PASTOR
"Nothing can stop us from being Church."
I am happy to announce that Bishop David has allowed the celebration of Mass and other sacraments with a congregation inside the church beginning June 14, Solemnity of Corpus Christi. God is good!

However, as we come back to church, we must always be aware that the virus is still around and the pandemic is not yet over. The following is a direct quotation from Bishop David's pastoral directives:
COVID 19 is still a virulent contagious virus communicated between people. Everyone should remain conscious and alert that risks to either contract or spread the disease remain possible at any gathering of people, indoors or outdoors. The risk is considered by public health experts to be especially significant indoors at prolonged, sedentary gatherings where coughing, sneezing and even talking/singing could easily communicate the Coronavirus. Those who are frightened, those with a COVID 19 diagnosis or symptoms, those who may be asymptomatic carriers, those not feeling well, those with underlying health conditions or those in a high risk category should avoid public gatherings of any kind whether indoors or outdoors. (log on to https://dioceseoftrenton.org/ for the full directives of the Bishop)
The best thing we can do is to practice SELF-ACCOUNTABILITY. Self-accountability means: if we come to church, we shall put on a mask, bring our own sanitizer in the pocket, and practice social distancing at all times. It also means that if we are in danger of either contracting or spreading the disease, or simply not comfortable being exposed to the public, we should stay home. Coming to church physically is not yet obligatory at this time. Mass livestreaming is still available through our website, and the dispensation from Sunday/Holy Day of obligation given by Bishop David remains in effect.
PLEASE REVIEW THE GUIDELINES BY CLICKING HERE
CORONA(ANTI)VIRUS PRAYER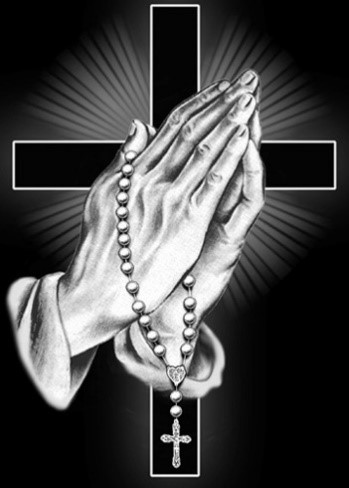 Jesus Christ, you traveled through towns and villages "curing every disease and illness." At your command, the sick were made well. Come to our aid now, in the midst of the global spread of the coronavirus, that we may experience your healing love. Heal those who are sick with the virus. May they regain their strength and health through quality medical care. Heal us from our fear, which prevents nations from working together and neighbors from helping one another.

Carry in your arms those who have died from the virus, and bring them Home. Be with the families of those who are sick or have died. May they know your peace.

Be with the doctors, nurses, researchers and all medical professionals who put themselves at risk in serving the sick. May they know your protection and peace.

Be with the leaders of all nations. Give them the foresight to act with charity and true concern for the well-being of the people they are meant to serve. Give them the wisdom to invest in long-term solutions that will help prepare for or prevent future outbreaks.

O Lord Jesus Christ, stay with us as we endure and mourn, persist and prepare. In place of our anxiety, give us your peace.

Jesus Christ, heal us. Amen